Summer School Internship – English Teaching Assistant
11 Maj, 2020

Posted by:

Doruntina Berisha

Category:

Uncategorized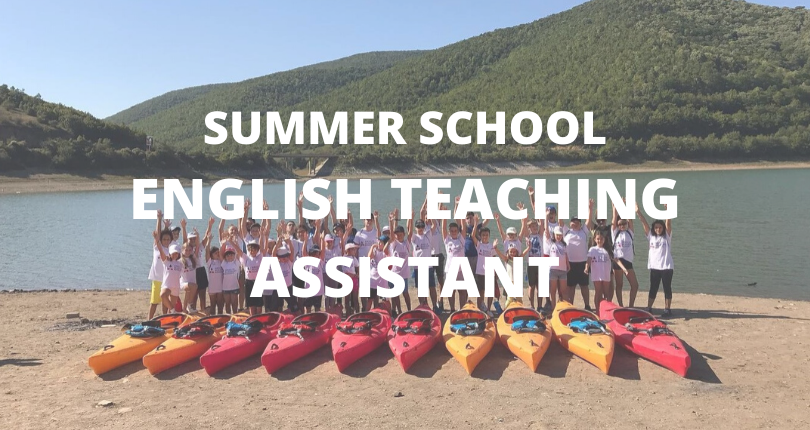 Job Summary
Are you interested to gain experience in Teaching English and working with children aged 5 to 17 years old?
We are looking for enthusiastic and energetic people who want to make our English Summer Schools and Camps more fun.
Details of Position
Tasks and responsibilities
o Attend the Summer School Staff Training/Meetings before the summer school starts
o Assist the Head Teacher during the classroom work with approximately 9-15 pupils at one of the English levels
o Follow the daily agenda and suggesting adjustments where necessary
o Suggest new activities/games
o Assist in the afternoon activities
o Attend daily staff meetings after each day of the summer school
Qualifications
What we require:
– Student of English Language and Literature department at least on the last year of studies
– Hard working and dedicated
– Strong interest in working with children
– Passion, energy and enthusiasm
– Experience with EFL/ESL is an asset but not required
What we provide:
– A multi cultural environment and opportunity for career development
– Training in Anglia Methodology
– Certificate or Reference Letter
– Food and drinks at school
– Transportation to the location of the summer school
Note: The internship lasts 5 days from 9.00-16.00 and it is NOT PAID!
You can choose one of the cities or the editions for your internship in the dates as below:

– June 29th. – July 3 – PRISHTINA I
– 06-10 July – PRISHTINA II
– 06-10 July – FERIZAJ
– 13-17 July – PRIZREN
– 20-24 July – GJILAN
– 27-31 July – GJAKOVA
– 27-31 July- PRISHTINA III
– 3 -7 August – PRISHTINA IV
– 10-14 August – MITROVICA
– 17-21 August – PEJA
– 24-28 August- PRISHTINA V
To #apply please send your CV at anglia@universum-ks.org by 12th of June 2020 with the subject 'Summer School Teaching Assistant'!

Only candidates chosen for the interview will be contacted!
For more information check Anglia Academy Kosovo facebook page.